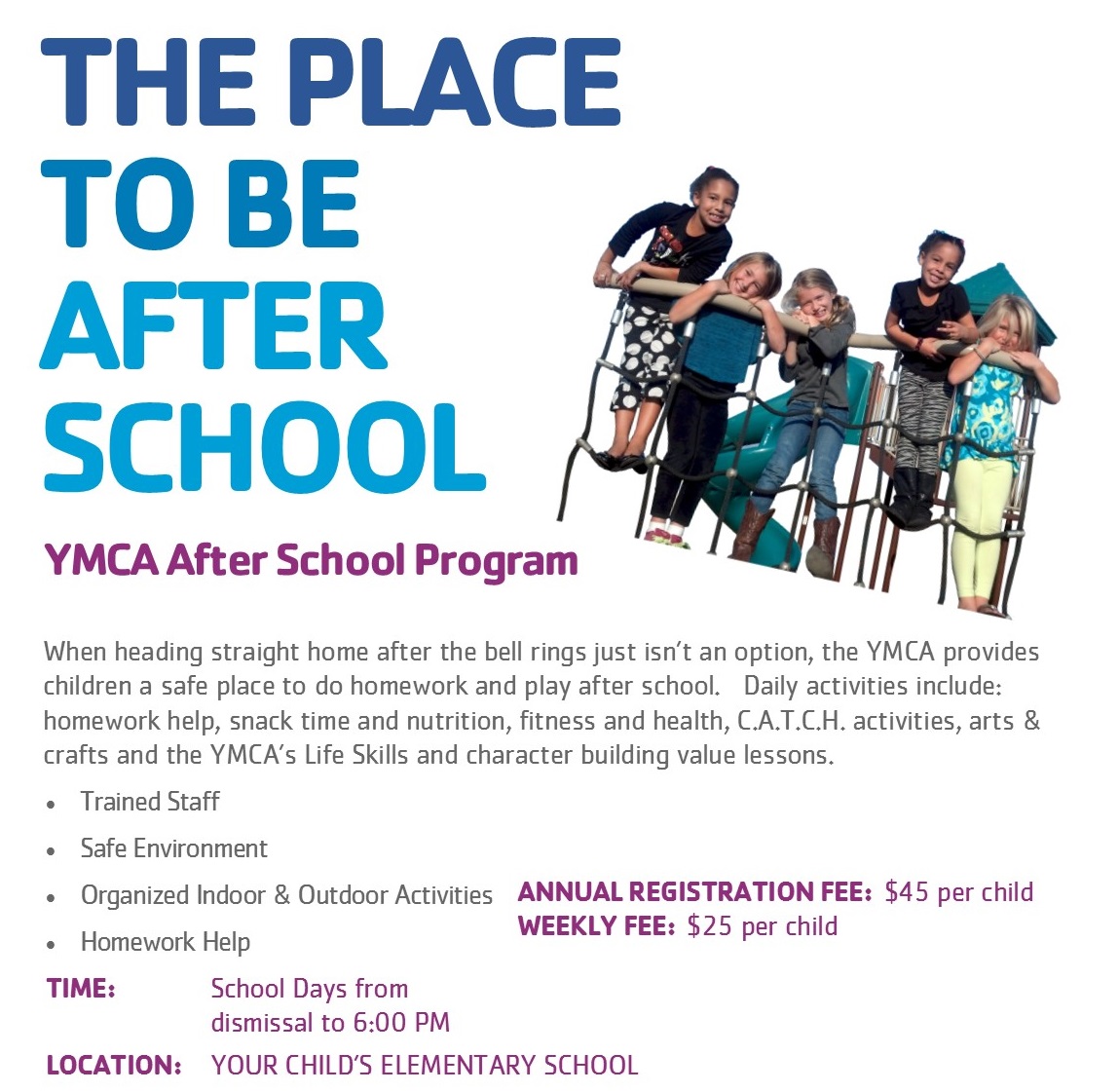 YMCA After School Program available at these Elementary Schools: Alexandria, The Donoho School, Pleasant Valley, Saks, White Plains & Wellborn


The YMCA provides safe and affordable childcare for your child at our on-school sites. Daily activities include: snack, homework help, gym activities, and the YMCA's character building value lessons.
Monday thru Friday from school dismissal until 6:00 P.M.



PROGRAM FEES:
Registration is required in advance. Register using the link at the top of the page and also submit the

Participant Information Form

.
$45 One Time Registration Fee
Weekly fees are due the Friday before your child attends.
$25.00 late fee will be added if payment is received after deadline.
Weekly Fees:
$20 per per child per week with YMCA Family Membership
$25 per child per week (each child receives a YMCA Youth Membership)